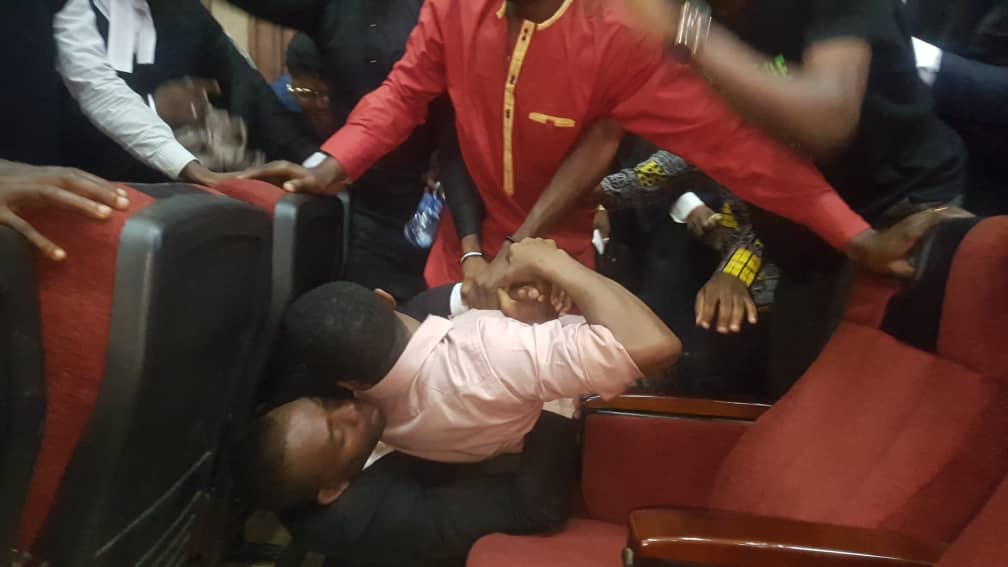 The Senate has mandated its Committee on Judiciary, Human Rights and Legal Matters to investigate the recent alleged invasion of thethe courtroom by officers of the department of State Services.
This comes one week after the incident happened and 48 hours after the House of Representatives debated the matter.
Chairman of the Committee, Opeyemi Bamidele raised the point of order stating that the desecration of the court has resulted in public outcry and should not be swept under the carpet.
But this has to be investigated in line with order 43 of the Senate standing rule which leaves no room for debate by lawmakers for lack of incontrovertible facts and evidence.
President of the Senate, Ahmed Lawan directed the committee to interface with the relevant security agencies and report back in one week.