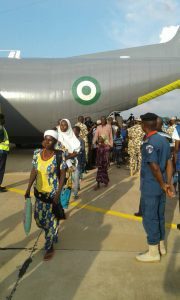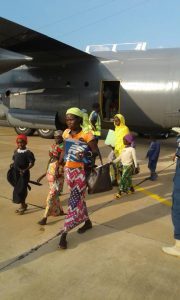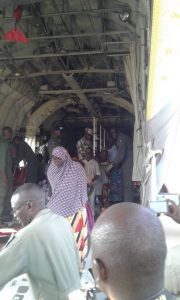 Scores of Nigerian refugees of Adamawa extraction in the Republic of Cameroon have returned to the country.
Director of  Refugees, Migrants and Internally Displaced Persons (IDPs), Mr. Lawal Hamidu explained that "the refugees were not repatriated but voluntary agreed to return to their ancestral homes".
He noted that presently 97,000 Nigerians mostly Borno, Yobe and Adamawa States' indigenes still take refuge in Cameroon.
He regretted that some refugees refused to return to the country, his agency is yet to ascertain reason behind their refusal.
Hamidu however promised to revisit Cameroon to find out reason for their refusal to return to the country.
According to him, out of over 800 Adamawa refugees in Cameroon, only 133 agreed to return.
He added that the 133 returnees will spent six days in a prepared camp at Bamba in the state capital to be screened and identified in their local government areas.
According to him, a committee is in place to train them in skill acquisition of their choice and entrepreneurship and would be financially empowered to fit into the society.