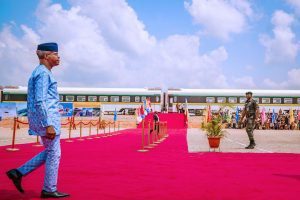 Vice President Yemi Osinbajo has flagged off the construction of a wagon assembly plant, which is expected to develop the railway industry.
The vice president said the assembly plant when completed, will produce wagons for the central railway lines, and satisfy the needs of other rail operators within the West- African sub-region.
TVC News Kazeem Olowe reports that it was another achievement for the federal government as the country now hosts Wagon assembly plant which is key to the railway transportation business.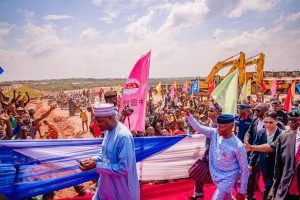 The flag off of the construction of the plant was carried out by the Vice President who noted that rail system holds the key to boosting the
country's economy and industrial development.
He added that with the building of the rolling stock locally, import and export business in Africa's largest market will receive a boost
On his part, the Ogun State Governor says the plant will bring development and create job opportunities for the people.
They added that the plant will create platform for engineers, technicians, artisans and other professionals to gain specialised skills required for
the production and maintenance of rolling stock.