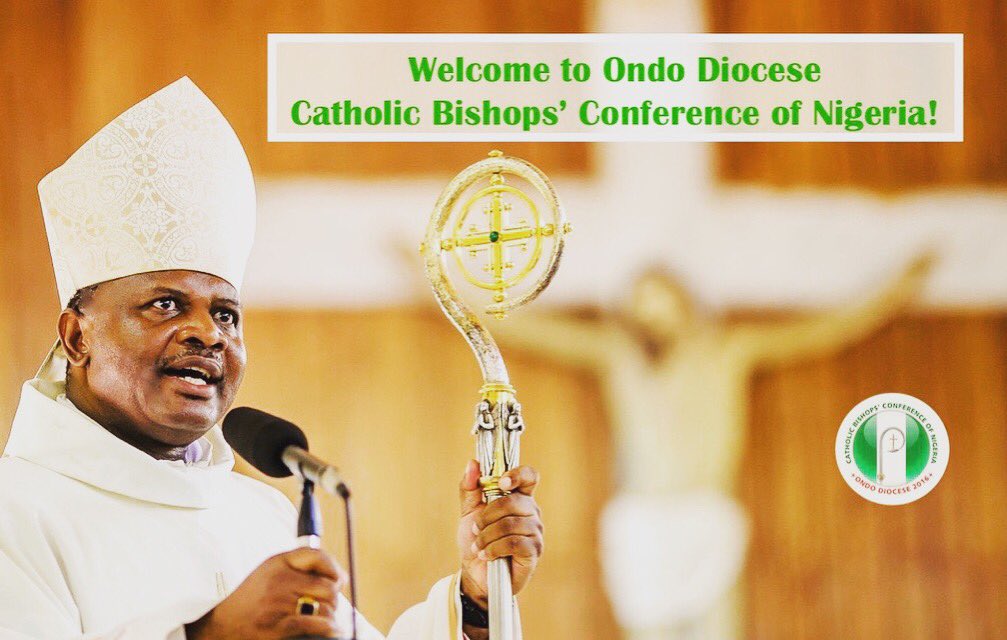 The Bishop of Catholic Diocese of Ondo, Most Reverend Jude Arogundade has lamented the increasing cases of insecurity in Nigeria and called on security agencies to step up their game.
Bishop Arogundade, one of the clergymen who speaks the truth without minding whose ox is gored in Nigeria, also spoke on other issues including
the anti-graft war of President Muhammadu Buhari and the role of the church in nation building.
Correspondent, Ayodeji Moradeyo who spoke with him at a function in Ondo city, reports that the bishop was a guest at the ground breaking ceremony of the faculty of Clinical Sciences building at the University of Medical Sciences, Ondo city.
The Catholic Bishop is worried like many Nigerians about rising insecurity in the country.
Bishop Arogundade also reacted to the anti-graft war of President Buhari, which he said is not really effective, considering the number of people
that have been convicted so far.
The clergyman did not also spare the church, saying it must rise up to its social responsibilities.