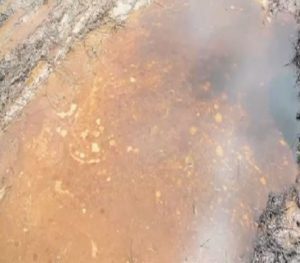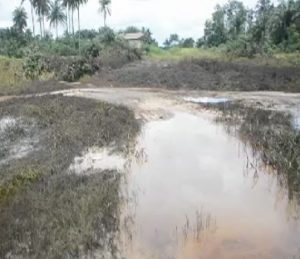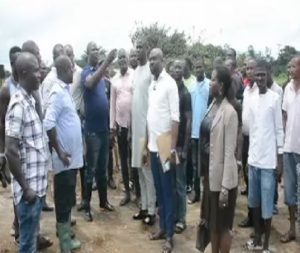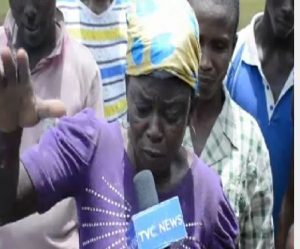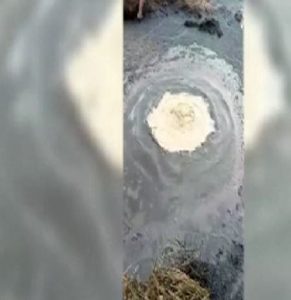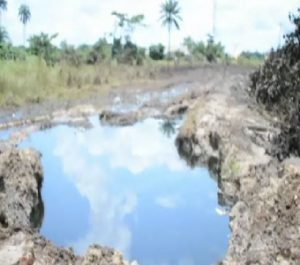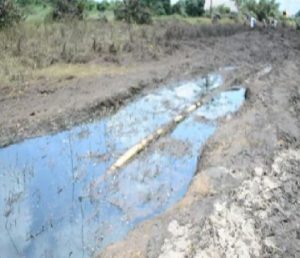 The people of Otu-Jeremi in Ughelli area of Delta state are still battling with the effect of the crude oil pumped into their environment. 
After an explosion at the Abura Trunk Line operated by the Nigeria National Petroleum Corporation, the spill has made the area uninhabitable.
some women who were working close to the site of the incident revealed how they scampered for cover on hearing the bang unaware where it was coming from.
The commissioner representing the oil producing community at the Delta State Oil Producing Communities Development Commission went there to see the extent of damage caused by the eruption of the Abura trunkline.
While commending members of the community for cordoning the area off to avoid further disaster he wants them to remain peaceful
Though the spill has been contained by the Nigeria Petroleum Development Company, the environment remain and people are still suffering from the effects of the spills.
They are appealing to the government to come to their aid.
Otu-Jeremi Plays host to the Oturogo gas station and a flow station which is close to the site of the incident