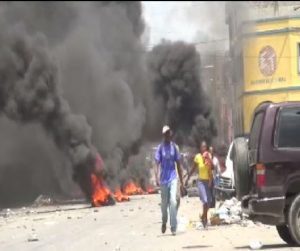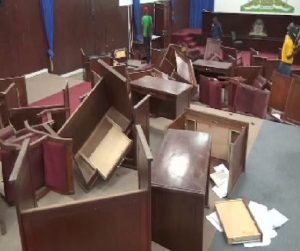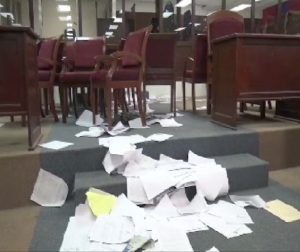 Political tensions have spilled over in the Haitian capital of Port-au-Prince, after opposition supporters reportedly searched offices in parliament to impede a session with lawmakers .
As tyres burnt in the streets, opposition supporters and opposition lawmakers reportedly turned over tables and damaged property in a parliament building.
The incident comes after months of protests.
Haiti is the poorest country in the Americas, and its economic progress is affected by a long history of political instability and mismanagement.