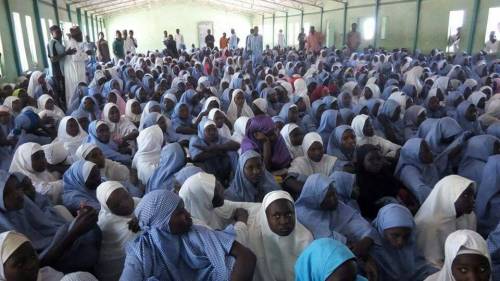 Human Rights Group Amnesty International said the Nigerian military is to blame for the kidnap of the 110 schoolgirls in Dapchi, Yobe state.
Amnesty International's Nigeria Director, Ossai Ojigho, stated that security forces ignored advance warnings that a convoy of Boko Haram fighters was heading towards Dapchi on the day of the abduction.
According to Amnesty, a police source disclosed that officers fled the town over the fear that the insurgents may overpower them.
The insurgents raided the Government Girls Science and Technical College in Dapchi on February 19th, after which the schoolgirls went missing.
The Nigeria Military is yet to comment on Amnesty International's claim.