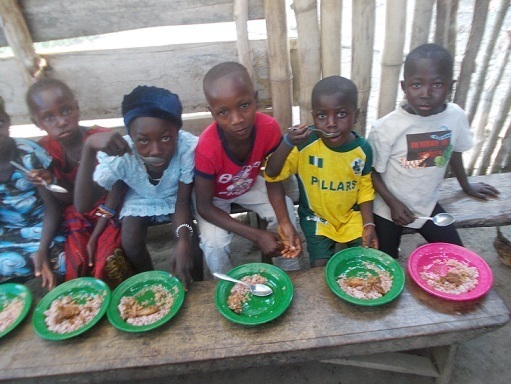 Some less privileged children, mothers, widows at Majidun in Lagos were given food and clothes by a non governmental organisation.
The N.G.O is asking other Nigerians to follow suit in helping the poor in the society.
A united nations report on Nigeria's common country analysis says the country is one of the poorest in the world, with over 80 million of her population living below poverty line.
This ugly trend has prompted Non governmental organisations like FIMO ORE foundation to partner with relevant stakeholders to help alleviate the suffering of the needy.
Food items, refreshments and cloths were distributed to hundreds of registered and unregistered participants at this gathering and even the new born babies were not left out.
The organisers also supported the made in Nigeria campaign, as all gifts, fabrics and clothes distributed are locally produced.
A Community leader applauded the NGO for their kind gesture and appealed to well meaning Nigerians to take a cue from them.
Nigeria has a population of more than 180 million people and getting constant support from NGOs like this one will help reduce the poverty level of the country and build a more vibrant economy.