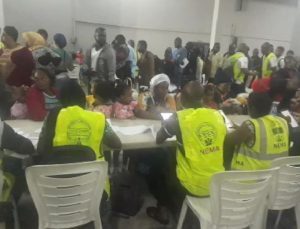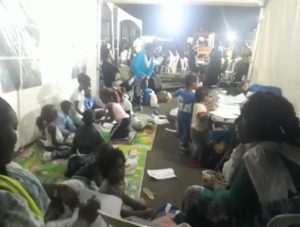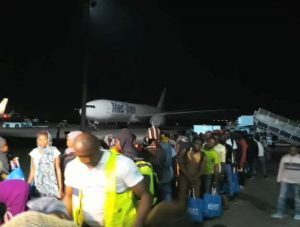 The National Emergency Management Agency (NEMA) has received another batch of 195 stranded Nigerians from Libya.
NEMA Coordinator for Lagos Idris Muhammed, who confirmed the development to journalists on Thursday in Ikeja, said this was the largest batch of voluntary returnees since the exercise began in April 2017.
Mr Muhammed said the Nigerians arrived at the Cargo Wing of the Murtala Muhammed International Airport, Ikeja at 8.20 p.m. on Wednesday.
He disclosed that they were the 69th batch of returnees brought back by the International Organisation for Migration (IOM) and the European Union (EU) under the Assisted Voluntary Returnees (AVR) Programme.