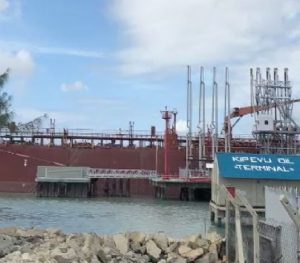 Kenya exported its first ever batch of crude oil on Monday.
President Uhuru Kenyatta while declaring the shipment of 200,000 barrels of crude earlier today described the development as a special moment in the country's history.
The president unfurled the Kenyan Flag abroad a tanker at the Indian Ocean port of Mombasa that will be carrying the oil to Asia.
He added that the first attempt at finding oil in Kenya dates back to 1937 but it was not until 2012 that a commercially viable deposit was located.