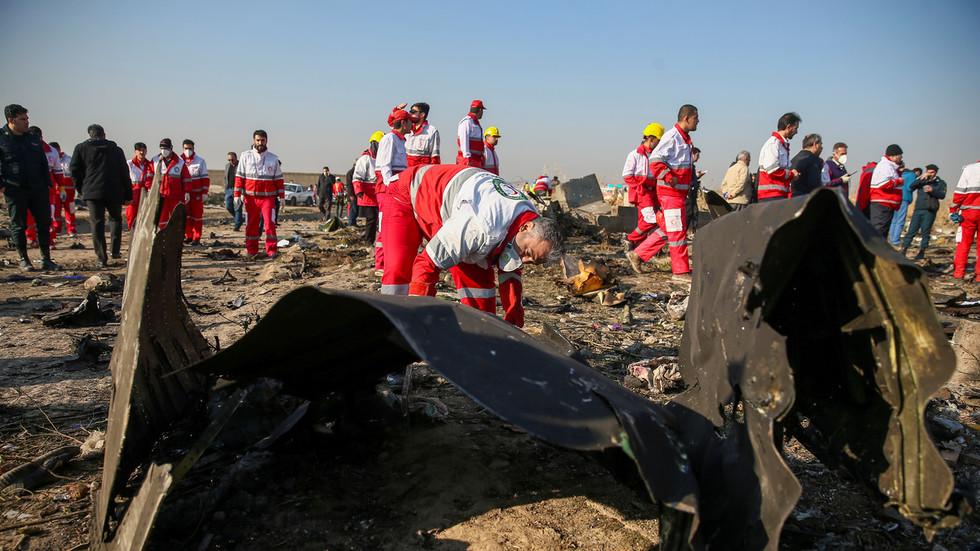 Iran's President, Hassan Rouhani has offered his "sincerest condolences" to families of those on board the Ukrainian airplane, which he said was "unintentionally" shot down by the country's military.
176 persons were onboard the boeing 737 plane and they all were killed.
The United States and Canada had said that the plane was shot down, a claim Iran had initially denied.
The announcement by Iran's military marks a stark departure from the denials of recent days. As recently as Friday, Iran insisted that the plane had not been shot down.
Pressure had mounted after the US and Canada, citing intelligence, said they believed Iran had shot down the plane with a missile.
In President Rouhani statement on twitter, he said: "Armed Forces' internal investigation has concluded that missiles fired due to human error caused the horrific crash of the Ukrainian plane & death of 176 innocent people. Investigations continue to identify & prosecute this great tragedy & unforgivable mistake,"
The statement said the shooting had come about after the plane flew close to a sensitive site belonging to Iran's Revolutionary Guards and  mistaken for a "hostile target", the jet was hit by a missile.
The statement added that those responsible would be held accountable.
The downing of Ukraine International Airlines flight PS752 came just hours after Iran carried out missile strikes on two airbases housing US forces in Iraq.
Victims of the disaster included 82 Iranians, 57 Canadians and 11 Ukrainians as well as nationals from Sweden, the UK, Afghanistan and Germany.
The Ukrainian flight, en route to Kyiv, came down near Imam Khomeini Airport shortly after take-off.