Today is International Women's Day, the annual celebration of the achievements made by women around the world.
This year's theme is Let's all be #EachforEqual, encouraging collective cooperation to create a gender-equal world.
Here's how this year's International Women's Day is marked world over.
London
On her second day back in Britain, Duchess of Sussex, Meghan thrilled students in an east London school for a visit marking the International Women's Day.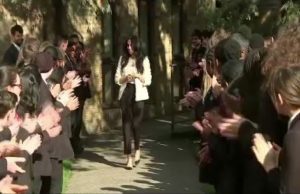 During a speech to the students, Ms Meghan encouraged them to support of women's empowerment, social justice and gender equality issues.
Her appearance was one of her final outings as a working member of the royal family.
Peru
In Peru, thousands of women took to the streets on Saturday for the Women's Day, calling for justice to be done for female victims of violence and murders in the country.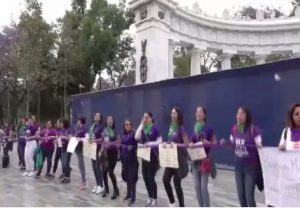 Peru's Ministry of Women and Vulnerable Populations reported in 2016 that seven out of ten women have suffered physical or psychological mistreatment of some form in the country, and protesters are saying enough is enough.
Protesters are calling for greater punishments for the partners who abuse or kill women.
Mexico
In Mexico, 36-year-old from Coahuila, Vivir Quintana state has written a song that is shaping into an anthem for Mexico's growing outcry over the killings of women, channelling anger along with hope for justice.
Called a "Song Without Fear," it demands an end to the murder of women, an issue that has spurred protests across Mexico, where femicides have risen 137% in the last five years and recent cases have drawn outrage for their brutality.
Google
To celebrate women coming together from around the world and across generations, Google has also dedicated its Doodle on Sunday to the fight for women's rights.



The Doodle is linked to a multilayered 3D paper mandala animation that represents the history of the celebration, as well as its significance for generations of women.