French President Emmanuel Macron has inaugurated a sports centre in the commune of Koumassi, south of the commercial Ivorian capital of Abidjan with cheering crowds of
people waiting to greet him.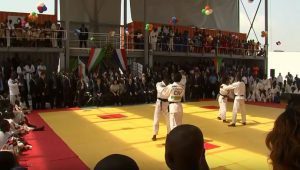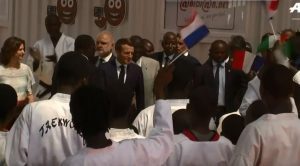 Ivorian soccer star Didier Drogba was also present at the event and said sports and community centres such as the Agora were important for youth development.
The Agora, a project by French NGO WinWin Africa was built around the idea of being the first centre to promote "sport for all, sport for good" in the country.