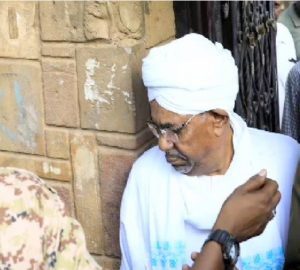 Sudan's former President Omar al-Bashir arrived at court on Monday to face trial over corruption charges.
Bashir was ousted in April after months of protests bringing an end to his nearly 30 years in power.
Al-Bashir seized power in a military coup on June 30, 1989, and stayed in office until April 11, 2019, when he was overthrown and arrested by the armed forces
In June, prosecutors said a large hoard of foreign currency had been found in grain sacks at his home.
On Sunday, pro-democracy activists and the country's military leaders signed a deal paving the way for elections.