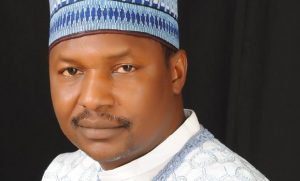 Former Attorney General of the Federation and Minister of Justice, Abubakar Malami will today face the Disciplinary Panel of the Legal Practitioners Privileges Committee over a prejudicial statement made against the detained former National Security Adviser, Colonel Sambo Dasuki.
The Hearing Notice dated 16th May 2019, was signed by Patricia Orhomuru, the Secretary of the Disciplinary Committee.
The panel will be sitting at the  Office of the Supreme Court registrar in Abuja.
Mr Malami is being investigated by the panel  for a statement credited to him in the Voice of America,  Hausa Service on 13th July 2018 in which he was reportedly quoted to have said that Mr Dasuki would not be released despite all subsisting court orders to be released on bails.
In the audio recording of the interview he granted VOA, Mr Malami had alleged that Mr Dasuki was responsible for the death of over 100,000 Nigerians during president Goodluck Jonathan's term in Office.
In the petition dated  23 July 2018 received by the NBA the same day, the family wants Mr Malami to be investigated in the resolve of the Federal Government not to comply with any order of court admitting the former NSA to bail and has been unjustly detained for almost four years.