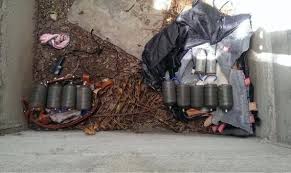 A female suicide bomber has been captured close to the Bakassi Internally Displaced Persons camp in Maiduguri.
The suspect, Zara Idriss, was sighted at the camp by policemen who swung into action to prevent her escape. They condoned off the area, diffused the bomb and apprehended the suspect. She is presently in police custody.
The Borno Police Commissioner advised members of the public not to panic but to go about their normal activities.
He also wants them to report any suspicious movements to the police or other security agencies while he also reiterated the command's commitments to protecting lives and property in the state.