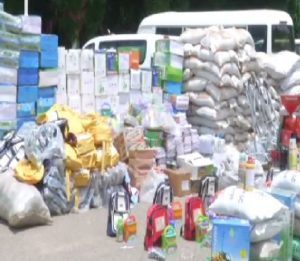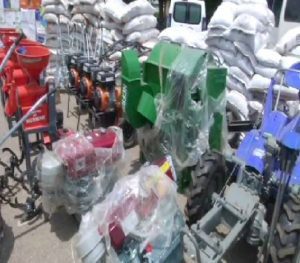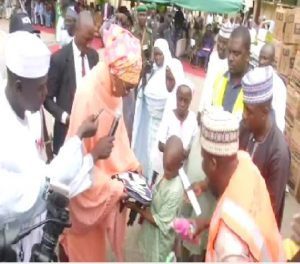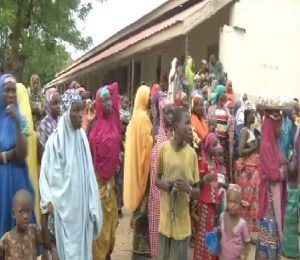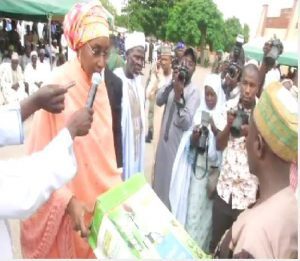 Relief items  and Agricultural  facilities worth Millions of Naira have been presented to internally displaced persons in Zamfara state.
Presenting the items on behalf  of the Federal Government, National Commissioner for Refugee ,Migrants and internally Displaced persons, Sadiya Umar said the government will keep up its pace of ensuring the restoration of  peace.
Communities have been under attack by Armed bandits in more than Twelve Local Government areas of Zamfara state.
The bandits have killed a lot of people, abducted many others and destroyed houses and  farm produce running into millions of naira.
The Situation has forced  many people to move to  town and cities as internally displaced persons.
Worried about the Plight of the Victims and other  people in the state, the National Commissioner for Refugee, Migrants and Internally Displaced Persons is in Zamfara state again
She is here to present Relief items, Education  and Agricultural  assistance to the IDPs across Locations  in the state.
Some of the affected Victims expressed their joy at this gesture.
Items presented  to the victims included grains,  Fertilizer, insecticides and Books for school children.