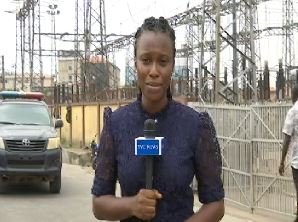 The National Union of Electricity Employees, NUEE, has threatened to embark on a nationwide industrial action over pending labour issues. Correspondent, Sharon Ijasan spoke with labour leaders, who expressed worry over erratic power supply across the country, which they say may be heading for the worse.
Abdulahii Suleiman,  a young artisan trying to earn his living here in Lagos, told  our correspondent he spends more than 20 thousand naira daily to purchase petrol to fuel his generator set for power to run his business.
While at the barber's shop, it was observed that the electricity supply in the area is so poor that neighbours come around to power their phones.
The General-Secretary of National Union of Electricity Employees, Joe Ajaero highlights some of the grouses the union has with the federal government, prompting a 21-day ultimatum.