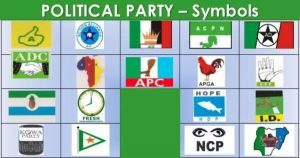 The Independent National Electoral Commission, INEC has handed over the Voters Register of eligible voters in Ekiti State to the 35 parties sponsoring candidates in the July 14 Ekiti Governorship poll.
The soft copies of the register were distributed to the parties in Ado Ekiti by the National Electoral Commissioner in charge of Ekiti, Osun and Oyo states, Adedeji Soyebi.
The register contains more than 913,000 eligible voters out of which about 564,000 have collected their Permanent Voter Cards.