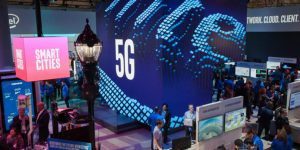 China has launched a forum and exhibition highlighting the Belt and Road Initiative and cutting-edge technologies of 5G network and 4K ultra high-definition opened in Beijing
The Event Co-sponsored by China Media Group, Belt and Road Media Community and a few globally noted device manufacturers, serves as an international platform for cooperation and communication among parties on globally advanced media technologies.
Ahmed Nadeem, Director of Technology and Innovation of the Asia Pacific Broadcasting Union said it was a big stride forward for China to develop the 4K technology and has played an exemplary role for all ABU members and other countries and will provide the Chinese solution to the application of the 5G and 4K application.
The China Media Group and the telecom giant Huawei signed a strategic cooperation agreement on in-depth cooperation in 5G, 4K and 8K applications.
The China Media Group has made great strides in the innovation of broadcasting technologies. On Feb 28, the CMG launched its first ultra-high-definition video production program on its 5G new media platform, realizing the integrated production of 4K UHD videos and 5G network transmission.
5G live broadcast was also realized in such major events as Spring Festival Gala and the annual sessions of the National People's Congress and the National Committee of the Chinese People's Political Consultative Conference.