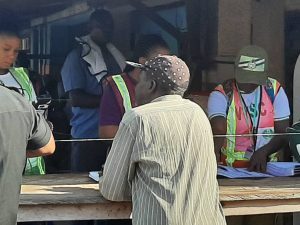 The supplementary election in the Kogi West senatorial district election has commenced in Lokoja, the state capital.
The election is taking place in 16 polling units across the Lokoja Local council.
Electoral officers and materials arrived as early as half past seven.
Electoral officers said turn out has been impressive as voting commenced.
A breakdown shows that election is taking place in 1 polling unit in Lokoja Ward B 02 with two voting points, 5 polling units in Ward D and 10 Polling Units in the riverine Kakanda.