Vice President Kashim Shettima has authorised the National Hajj Commission of Nigeria, NAHCON, to begin planning for the Hajj activities in 2024.
Alhaji Zikrullah Hassan, Chairman of NAHCON, revealed this in an interview with State House Correspondents shortly after meeting behind closed doors with Vice President Shettima at the Presidential Villa in Abuja.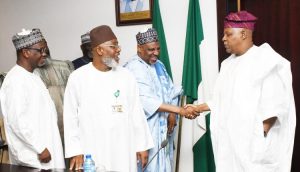 "The issue of foreign exchange is a challenge for the Commission," he said, "but he expressed optimism that the problem would be overcome."
Alhaji Hassan stated that the cost of next year's Islamic pilgrimage to Saudi Arabia would be announced in a few weeks.
The NAHCON Chairman, who led a delegation of the Management of the Commission on the visit, said they were in the State House to brief the Vice President on the operations of NAHCON.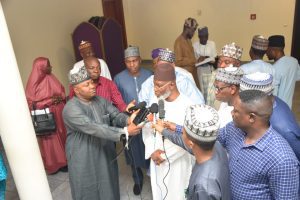 "We are here to brief his Excellency, the Vice President about the National Hajj Commission our mandates, our scorecard and our challenges as you are aware, the Vice President is in charge of supervising our activities so we have a duty, time to time, to report to his excellency about our challenges, and about our plans as well," the NAHCON Chief Executive Officer stated.