Vice-President Yemi Osinbajo will lead a team of distinguished experts in observing the general elections in Sierra Leone on 24th June 2023.
The secretary-general of the Commonwealth, Rt Hon. Patricia Scotland FC said today Friday that Vice President Osinbajo has agreed to serve as the COG's chair.
As the COG Chair, Osinbajo will be the leader and spokesperson of the Group of distinguished experts drawn from around the world, interfacing between the Group and the media, and the authorities of the host country, and also representing the Group at all official functions. The VP will also preside over meetings of the Group.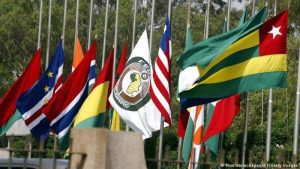 The Secretary-General of The Commonwealth expressed gratitude to Prof Yemi Osinbajo for accepting the invitation to undertake the mission despite his busy schedule and overseeing a seamless transition of his government.
Prof. Osinbajo in his response welcomed the opportunity to lead the election observers in Sierra Leone on June 24, this year.
He said "I'm highly honoured by the unique opportunity to continue to bring my expertise and experience in contributing to deepening democracy, especially in Africa and the Commonwealth by extension."
Upon arriving in Sierra Leone, the mandate of the Commonwealth Observer Group will be to observe the electoral process and provide an independent assessment of whether the election has been conducted in a credible manner. The Group will then report on the conduct of the elections in accordance with the standards to which Sierra Leone has committed itself, including its own laws.
In line with Commonwealth methodology, The Group will consider, among other things, whether conditions exist for credible and inclusive elections, including a fair election environment; whether public media has been impartial; the transparency of the entire process; and whether voters are free to express their will.
Upon completion of its assignment, the Group will submit its recommendations in a report to the Commonwealth Secretary-General, who will subsequently share it with the Government of Sierra Leone, the Electoral Commission, political parties and all Commonwealth governments.