Officials in Turkey have issued 113 arrest warrants in connection with the construction of buildings that collapsed in Monday's earthquake.
While the Turkish police have already taken at least 12 people into custody, including building contractors, 131 suspects have so far been identified as responsible for the collapse of some of the thousands of buildings flattened in the 10 provinces affected.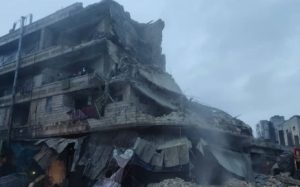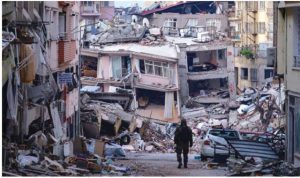 Meanwhile, unrest in southern Turkey has disrupted rescue efforts in some places.
The number of people confirmed to have died in Turkey and Syria has risen to more than 33,000.
Experts have been warning for years that many new buildings in Turkey are unsafe due to endemic corruption and government policies.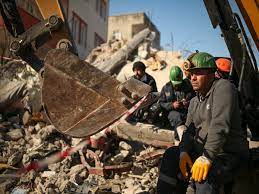 These policies permitted so-called amnesties for contractors who violated building codes in order to spur a construction boom, including in earthquake-prone areas.
Thousands of buildings collapsed during the earthquake, raising concerns about whether the natural disaster was exacerbated by human error.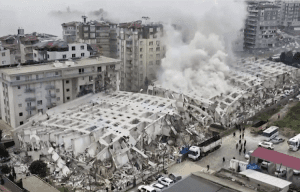 With elections approaching, the president's future is in jeopardy after 20 years in power.
Mr Erdogan has admitted shortcomings in the response, but, during one visit to a disaster zone, he appeared to blame fate. "Such things have always happened," he said. "It's part of destiny's plan."
On the sixth day after the quake hit, the situation is growing more desperate.
On Saturday, German rescuers and the Austrian army paused search operations because of clashes between unnamed groups in Hatay province. Security is expected to worsen as food supplies dwindle, one rescuer said.
"There is increasing aggression between factions in Turkey," Austrian Lieutenant Colonel Pierre Kugelweis said. "The chances of saving a life bears no reasonable relation to the safety risk."
The search for survivors resumed under the protection of the Turkish army.
"In Turkey, there is increasing aggression between factions," said Austrian Lieutenant Colonel Pierre Kugelweis. "The chances of saving a life are disproportionate to the safety risk."
Under the protection of the Turkish army, the search for survivors resumed.
Millions of people are homeless in southern Turkey and northern Syria, and temperatures continue to fall below freezing every night.
More than 800,000 people are not receiving enough food, according to the UN, which has also warned that the eventual death toll from the earthquake is likely to quadruple.
More than 3,500 people have died in Syria as of this writing, but since Friday, no new numbers have been released.
Despite several remarkable rescues, the likelihood of discovering many more people is dwindling.