Nigeria has recorded great strides in Security, economic growth, Health and other sectors.
This was reflected in its country report, presented before members of the Ecowas Parliament at the ongoing 2nd ordinary session
The reports says the purchase of a 2.6 billion Naira Security equipment and improved tactics by security forces has helped to reduce security incidents in the country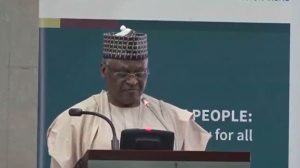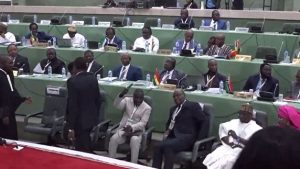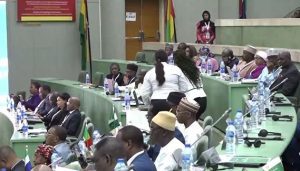 One of the responsibilities of the Ecowas Parliament is to ensure all member countries meet the development yardstick set by the regional body
For Nigeria, its report is outlined based on political, Security, Economic, Human Rights, Healthcare situation and the status of implementation of Ecowas texts on community levy, free movement, as well as equality of rights between women and men for sustainable development of the region
The report presented by Lynda Ikpeazu, states that insecurity in Nigeria has recored a decline going by its Quarter 3 data
She also says Nigeria's economy recorded a 3.54% growth in 2nd Quarter of 2022, mostly driven by the non-oil revenue from the finance, insurance, transportation, agriculture and manufacturing, information and communication sectors
Nigeria has also paid a total of 100 million, 324 thousand, and 011US dollars as community levy with a promise to pay the balance for the year
Nigerian lawmakers also assured of a free, fair and credible elections in Nigeria, though noting that insecurity and recent floodings may disenfranchise some Nigerians.
An update on disease outbreaks says confirmed cases of Lassa Fever has increased to 975 persons with 177 deaths recorded
Floods also triggered the worst Cholera outbreak Nigeria has ever experienced with 14,000 people affected and 443 fatalities as at 3rd November, 2022 mostly in Borno, Yobe and Adamawa.