President Muhammadu Buhari has unveiled the re-designed Naira Notes at the Presidential Villa, Abuja.
The Governor of the Central Bank of Nigeria (CBN), Godwin Emefiele had earlier on Tuesday said the President will unveil the newly designed N1,000, N500 and N200 notes.
The unveiling today, marks the first time in 19 years, Nigeria will be redesigning it's currency notes though the move is not unusual in Other parts of the World.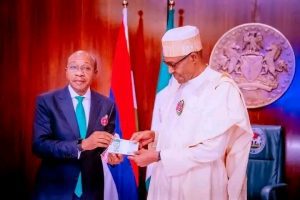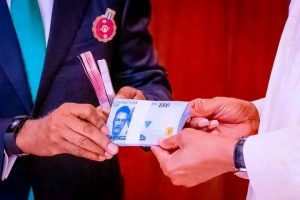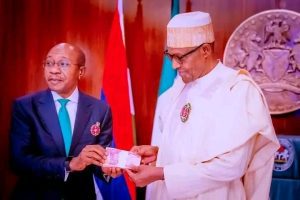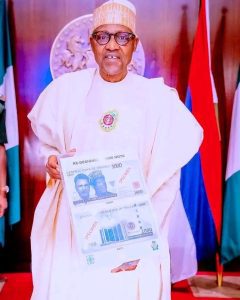 At a briefing after the ceremony before the Federal executive council meeting, the CBN governor debunked insinuations that the early unveiling of new notes is a means to target any Nigerian.
Mr Emefiele appealed to members of the public that there is no need to perpetuate any such information.
He maintained that there will be heavy restriction on the volume of cash that people can withdraw over the counter, as it works with the EFCC to monitor the purpose of any heavy transactions.
The plan to redesign the Naira Notes by the Federal Government through the Central Bank of Nigeria when it was announced had come under heavy criticism as many asked whether it was the right thing to do at this point.
Security though have backed the move describing it as a very good attempt at stopping the movement of large volumes of cash and also rendering the people who have amassed large numbers of cash for ulterior motives powerless.
Many Nigerians have also expressed the opinion that most Politicians and well resourced individuals with cash reserves at home or in various vaults will be forced to give account or return them to the banks before the expiry of the deadline for the old notes to still remain legal tender.
The introduction of the New Notes has also taken a bizarre new turn with the report that a group of bandits who have abducted 4 people in Zamfara State are demanding for new notes as ransom to free their captives.