The Hydroelectric Power Producing Areas Development Commission, HYPPADEC, has stated that it will increase its efforts to provide relief to communities hosting hydroelectric dams in the country while mitigating the effects of flooding in these areas.
Niger state governor Abubakar Sani Bello, while commissioning the new headquarter building of the commission, also promised the state government's continuous support towards attaining Nigeria's energy needs.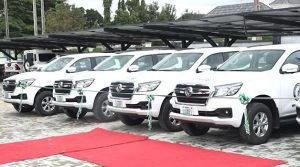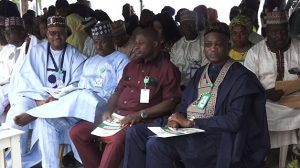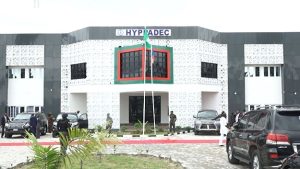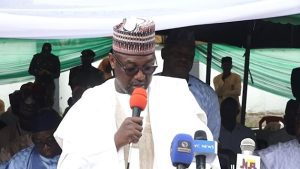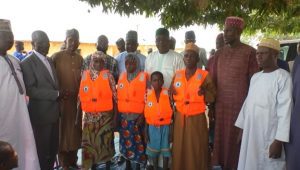 Statistics show that 12 out of every 25 Nigerians use generators, with annual fuel costs of roughly 16 million dollars.
SMEs, which account for 70 percent of the businesses in Nigeria, suffer the brunt of this as they accrue more losses than profits in their businesses due to lack of power supply and high cost of petrol and diesel.
The majority of Nigeria's hydroelectric power is produced by six states: Niger, Kebbi, Kwara, Benue, Kogi, and Plateau. Niger state is home to four of the nation's hydroelectric power dams.
Residents of host communities are constantly displaced and temporarily relocated as a result of floods that endanger the lives of the communities, particularly women and children.
The Hydro electric power development commission HYPPADEC was set up by the federal government in January 2021 to address the socio economic challenges of the people suffering ecological and environmental hazards.
The managing director of the commission said since its establishment, the commission has carried out various interventions.
These includes kills acquisition for youths in these areas, provision of life jackets for safe water transportation for residents and provision of motor bikes for local vigilantes to support their efforts in combating banditry attacks ravaging these states.
Governor Abuabakar Sani Bello also handed over 12 vehicles to various area offices .
He acknowledged the efforts made by the commission since its take off in bringing relief to riverine communities in the state.
Previously, these communities had been subjected to hardships ranging from loss of life, livelihood, and environmental degradation as a result of the hydro dams' activities.
The Commission has received applications from three additional states, Kaduna, Taraba, and Gombe, to join the benefitting states as a result of the dam's effects in some areas of the states.