The National Commission for Refugees, Migrants, and Internally Displaced Persons (IDPs) and the Ministry of Humanitarian Affairs have provided empowerment packages worth millions of Naira to another batch of 31,000 beneficiaries in Katsina state.
The exercise was launched in both Katsina and Daura local governments to ensure that the assistance reaches the intended recipients.
Advertisement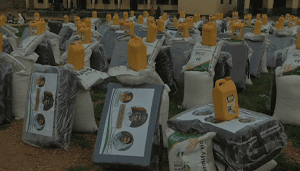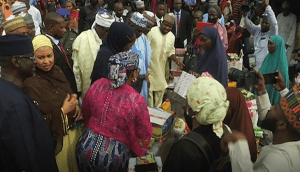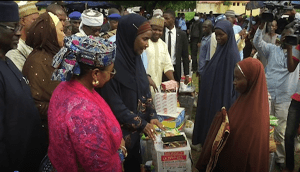 The items presented at the ceremonies also comprised relief materials from NEMA for victims of floods and natural disasters.
The event began with an inspection and launch of the items at the mazoji ward in Daura, followed by a free eye care outreach organized by the National Commission for Refugees and Internally Displaced Persons.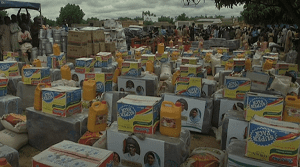 The minister of humanitarian services and social development Sadiya Umar Farouk thereafter, unveiled her mission to the state.
The items distributed included bags of rice and maize, gallons of vegetable oil, mattresses and other household relief materials.
The minister in company of the speaker of the Katsina state house of assembly, the federal commissioner of the national commission for refugees and the director general of NEMA, also attended a similar event in Katsina where similar items were distributed to families.
Families were overwhelmed by the assistance provided by the federal government and promised to make judicious use of them.
During the visit, the minister also performed the official commissioning of a clinic project, an "Educate All" library and renovated the Maternal and Child Clinic in Abatuwa primary school.
The effect of the multiple programmes introduced by the federal government is to cushion the effect of current economic realities.