Retired service personnel have taken to the streets of Kaduna State, Monday morning to protests against the non- payment of some of their entitlements by the Federal Government.
More than 30 of them, united by the same fury, held placards with various inscriptions chanting solidarity songs.
Part of the demands of the demonstrators include an immediate payment of 24 months minimum wage increment, security debarment allowance, a refund of deductions from medically discharged retired service men, an automatic Armed Forces slot for qualified children of retired service men among others.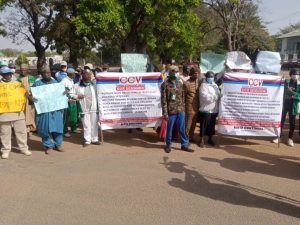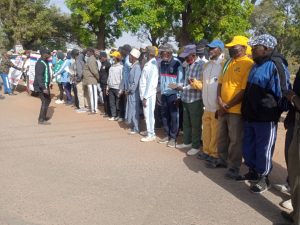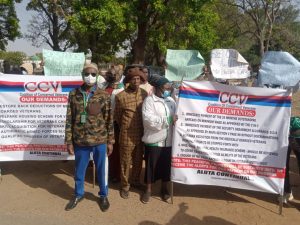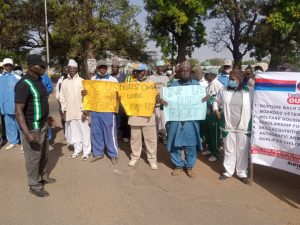 The Protesters promised to storm Sir Kashim Ibrahim House, the Kaduna state government house to register their displeasure and submit their demands to the Governor.
They also promise to continue protesting until their demands are met.