Yobe state government says the patient who was suspected to have shown symptoms of the Coronavirus has been discharged from the state university teaching hospital after testing negative.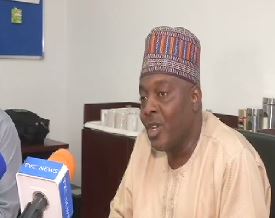 Addressing journalists in Damaturu, the state commissioner for health, Lawan Gana, said there is no need for panic as there is no case of Coronavirus in the state.
Six days ago, in line with normal precautionary protocols, a visiting consultant who is a Nigerian- American based in California was quarantined at the Yobe state university teaching hospital where he was closely monitored for symptoms of the virus.
The blood sample of the suspect was taken to Abuja to check for Coronavirus.
The result came back negative and the state government says the patient have been discharged
The Yobe state commissioner for health further explained the situation. He said two isolation centres were created by the state Government in case of eventualities.
According to the health commissioner, government has procured equipment to contain the spread of the deadly Coronavirus.