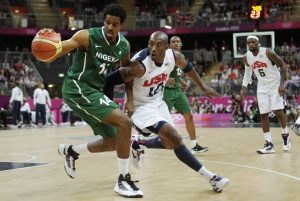 The Nigeria Basketball Federation has appointed Michael Brown as head coach of the senior men's national team.
Michael will lead the D'tigers to the Olympics in Tokyo and will be assisted by Alex Nwora and J.P Bikerstaff.
This will be D'tigers third appearance at the Olympics basketball competition.




President of the Nigerian basketball Federation, Musa Kida says Brown's engagement was a major part of the federation's long term project of turning Nigerian basketball into a global brand.
Micheal was a former NBA player and was an assistant coach with the Washington Wizards from 1997 to 1999.
He was an assistant coach at the San antonio Spurs, Indiana Pacers before managing the Cleveland Cavaliers for five years.
He has also worked with Los Angeles Lakers and is currently an Associate coach with the Golden state warriors.
He becomes the second American coach to lead Nigeria's basketball team at the olympics after William Voigts in Rio 2016.