Ogun State Governor, Dapo Abiodun, said 28 people have been identified and quarantined as those who had contact with the victim of the Coronavirus in the state on his arrival on Tuesday.
The governor, who spoke to journalists at a press briefing at his Oke-Mosan, Abeokuta office, said the isolation facility located in the Olabisi Onabanjo University Teaching Hospital (OOUTH), Sagamu, would be upgraded to a full fledged biosecurity and containment centre to attend to anyone who contacts the virus.
The 44-year-old Italian victim (name withheld) is said to be a consultant to Lafarge Cement company in the state.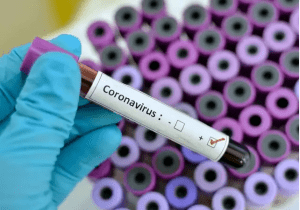 Advertisement

Governor Abiodun confirmed that the Coronavirus victim who came from Italy through Lagos visited Ogun State and had a meeting with some people at a Company in Ewekoro.
He added that the Company has closed its operations.
The governor advised residents not to panic as government has embarked on listing of other possible contacts with the victim to quarantine them for observation.
He urged residents to maintain personal hygiene and monitor their health status, noting that they should make use of government owned hospitals for now. He added that surveillance officers have been deployed across the state especially in the area where the victim visited.
Health workers are also enjoined not to panic, as they are expected to wear mask and gloves distributed to them at all times in compliance with the professional standard.