The Adamawa/Taraba States customs command recently intercepted 330 kilogrammes of Pangolin scales, 33,000 litres of petroleum products as well as assorted foreign rice valued at N98.3 million.
The Pangolin scales seized towards the end of 2019, was said to have been smuggled from Cameroon.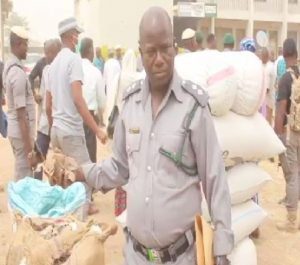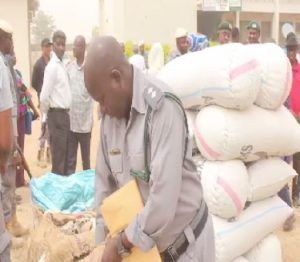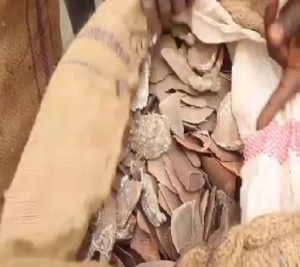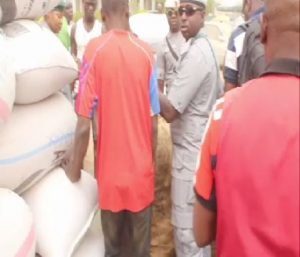 The comptroller of customs in charge of the two states disclosed this while parading the suspects.
Smugglers have designed new ways of beating the scrutiny of customs personnel in order to bring contraband goods into the country.
But customs officers have proven themselves up to the game and have recorded a lot of success frustrating their strategies. It led to the seizure in 2019, of about five sacks of Pangolin scales which smugglers had tried to bring into the country along the Nigeria-Cameroon borders.
The Pangolin is a mammal normally found in Africa and Asia, which has a body covered with horny overlapping scales, a small head with an elongated snout, a long sticky tongue for catching ants and termites, and a tapering
tail.
Pangolin scales, like rhino horns, have no proven medicinal value, yet are used in traditional Chinese medicine to help with ailments ranging from lactation difficulties to arthritis.
A heavy duty truck was also intercepted on the Mubi-Yola federal highway carrying 266 bags of foreign rice.
The rice, concealed in 100kg bags were confiscated and two suspects arrested.
The command also intercepted an abandoned truck with 35 drums of petroleum products around Belel town in Maiha local government in Adamawa.
The truck, according to the comptroller was abandoned by the smugglers when it developed problems.
The command generated N161.9 million more than the given target of N148.6 million despite the activities of economic saboteurs.
Chairman of rice farmers in the state and others commended the customs officials for their roles in the on going fight against rice importation.
The Adamawa/Taraba states customs command is leaving no stone un-turned in monitoring border communities in its bid to curtail the activities of smugglers.