President Muhammadu Buhari and his Egyptian counterpart, Abdelfattah El-Sisi have pledged to collaborate to eradicate the menace of terrorism in parts of Africa.
According to President Buhari,terrorism is a worldwide phenomenon that needs collaborative efforts.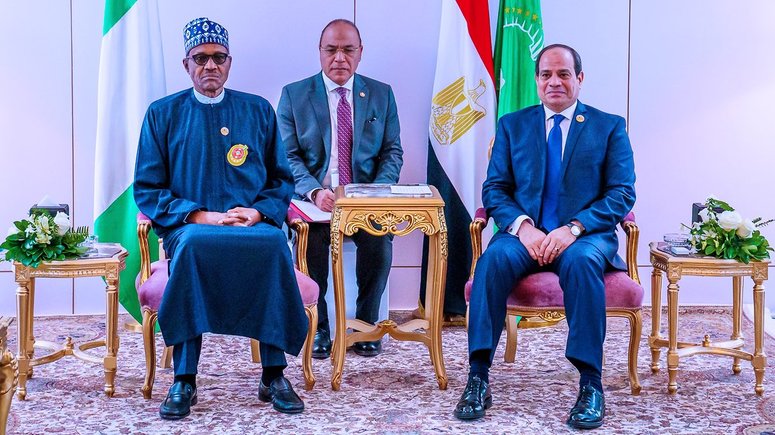 Speaking with the Egyptian President on the sidelines of the Aswan Forum in Egypt, President Buhari said countries of the West African sub-region are already in close collaboration towards combating terrorism by setting up a multinational task force.
Advertisement