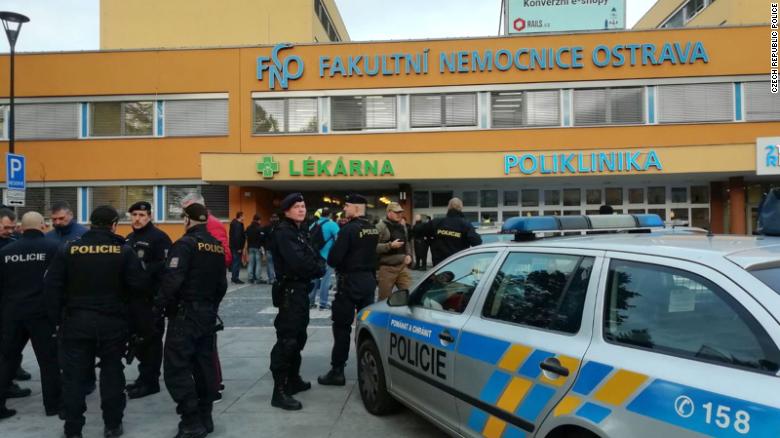 At least six people were killed and two others were critically injured Tuesday in a hospital shooting in the Czech Republic, police said.
The shooting took place at Ostrava University Hospital in the country's northeast at around 7 a.m local time according interior minister Jan Hamáček, who added that police and emergency response units were in attendance.
One of the victims was shot in an operating theater and later died.
Advertisement

The head of the hospital, said that all of the victims were patients, and that the suspect was shooting people at close range in their heads and chests.
Police said they were intensively searching for a "dangerous armed perpetrator" who was carrying a "short handgun" and fled the scene in a silver-gray Renault Laguna.
In an interview with reporters, Prime Minister Andrej Babiš described the incident as a "huge tragedy" and "something we are not used to here" and the motive for the shooting is still unknown.
Advertisement