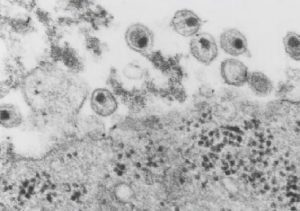 For the first time in 19 years, a team of scientists has detected a new strain of human immunodeficiency virus (HIV).
The strain is a part of the Group M version of HIV-one, the same family of virus sub-types responsible for the global HIV pandemic.
This is the first new Group M HIV strain identified since guidelines for classifying sub-types were established in year 2000.
Scientists circulate the strains of the virus to ensure that tests used to detect the disease are accurate.
Advertisement

Director of the National Institute of Allergy and Infectious Diseases, Dr. Anthony Fauci, said current treatments for HIV are effective against this strain and others. However, identifying a new strain provides a more complete map of how HIV evolves.