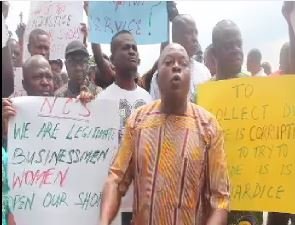 A group of automobile dealers in Lagos state has said they decided to sue the Nigerian customs services for 10 billion naira because of unlawful sealing of their business premises.
The auto dealers staged a protest in Lagos against Nigeria custom customs service alleged illegal act.
Speaking with newsmen in Lagos counsel to the traders, Monday Ubani, said that his clients had no other option but to approach the courts.