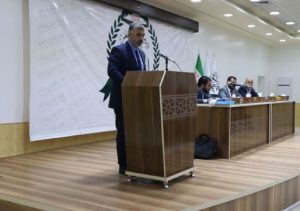 Ali Abdel Rahman Kiddeh has been elected as president of the Salvation Government and will form a government in Syria.
Kiddeh was elected after he received two thirds of the votes of the council's members on Nov. 18, 2019.
Kiddeh becomes the third president of the government after Mohamed al-Sheikh and Fawaz Hilal, entrusted with forming the third ministerial portfolio.
Kiddeh served as deputy interior minister for administrative affairs and public relations in the second Salvation Government.
The General Shoura Council has given Kiddeh 30 days to form a government and to present it to the council to grant it confidence before officially launching their activities.