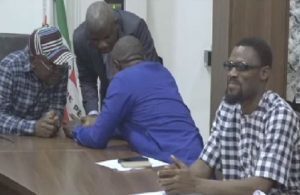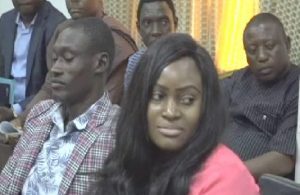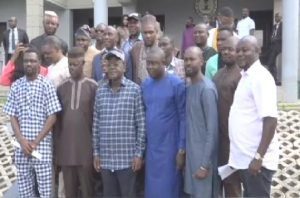 Benue youths have called on the state government to avoid politicising issues affecting the development of the state.
This call was made during a meeting with Governor Samuel Ortom at the government house in Makurdi.
They want the federal government to prioritise resolving the Tiv/ Jukun crisis rocking Benue and Taraba states.
The Benue Youth forum is an organization whose main aim is to protect the rights and privileges of Benue people especially the younger generation.
Advertisement

The group went to the government house to deliberate on trending issues in the state, one of which is politicizing the TIV/ Jukun crises
Governor Samuel Ortom, gave assurances that the two states, Taraba and Benue are working on a friendly solution to the crisis.
Speaking with newsmen after the meeting, the youth forum made their stand on the issues known, insisting they are not satisfied with the way the Taraba government is handling the Tiv and Jukun crises.
They believes it is time that the federal government gets fully involved in resolving the crisis.
Advertisement

President Muhammadu Buhari had on August 30 appealed to Governors of Benue and Taraba States to in place strategies to urgently de-escalate the crisis between the Tiv and Jukun ethnic groups.