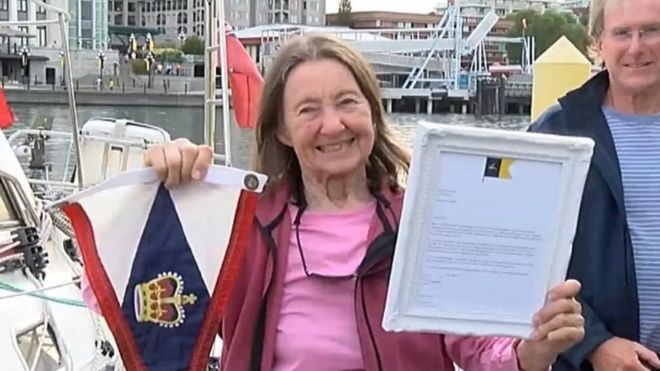 A British woman has become the oldest person to sail around the world solo and non-stop setting a new world record with the 320-day voyage which ended in Victoria, Canada.
Jeanne Socrates, 77, left Victoria last October aboard the 11-metre S/V Nereida, and spent more than 330 days at sea before returning to Victoria Saturday afternoon.
Hundreds of people gathered at Victoria's breakwater at Ogden Point to welcome her.