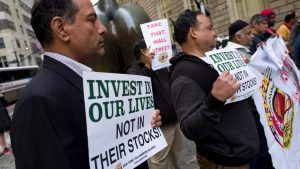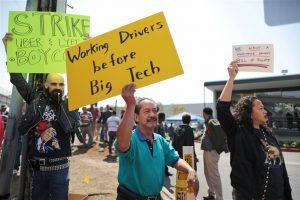 Uber and Lyft drivers in New York and Chicago have participated in a series of multi-city strikes to protest the disparity between gig-economy conditions and the sums that investors are likely to make in Friday's blockbuster stock market debut of Uber.
Drivers and regulators around the world have long criticized the business tactics of Uber, and the expected valuation of up to $90 billion in its initial public offering on Friday is proving to be the latest flash point.
Protests were sparsely attended in New York and Chicago, and rides appeared easily available in some cities where strikes were called.
Many of the drivers want better pay from Uber rival Lyft as well.
Uber and Lyft have cut back on incentives and bonuses in more established markets to attract new drivers.