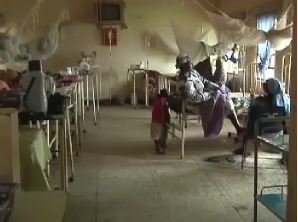 The Nigerian Medical Association believes that Nigeria has warned that  the country is heading for a catastrophic human resource health crisis if the current rate of migration of medical and dental practitioners overseas, is not reversed.
This concern formed the summation of an exclusive interview with the president of the Nigerian medical association, Francis Faduyile.
TVC's Kemi Balogun reports that in recent times, there has been drastic decline in health care services across the country and this has become cause for worry in many quarters, including the Nigerian senate.
Advertisement

These concerns prompted the summoning of the minister of health Isaac Adewole by legislators of the red chamber over what they termed "the poor state of teaching hospitals in the country".
They demanded the health sector should account for the funds allocated to it by the federal government over the years.
The Nigerian Medical Association said government at all levels must prioritise  healthcare at all levels by first, improving primary health care services.
Miracle Wene is a patient trying to get health care service at the national hospital in Abuja; she shares her own personal experience on how difficult it is to get quality health care service due to a lack of adequate personnel.
The NMA president believes that a way forward for the health sector will be a about a lot more financing for the health care sector.