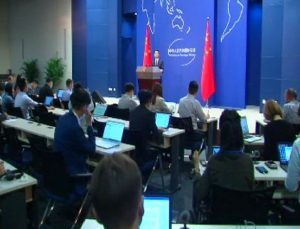 Chinese foreign ministry spokesman, Lu Kang has said that United State's unreasonable ban on Huawei has harmed not just relations between the two countries, but also the interests of American people.
The U.S. Commerce Department's Bureau of Industry and Security put Huawei and its affiliates on an "Entity List", restricting the sale or transfer of U.S. technologies to the Chinese tech giant.
Reports from New York Times stated that the U.S. government's ban on Huawei interrupted the infrastructure construction in the country's rural areas, as farmers could not communicate with the outside world in time.
Earlier, the Department of Commerce issued a 90-day temporary license, postponing restrictions on business deals with Huawei.
Advertisement