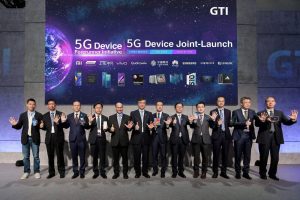 China's top three telecom operators said that they have finished inviting the first group of customers to experience their trials of 5G services.

The customers will stand to avail of the same service without having to upgrade their SIM cards, the operators said.
Currently, China Mobile, China Union and China Telecom are positively building 5G base stations in Shanghai to ensure a full coverage of 5G network in the city by 2021.
The city aims to build over 10,000 5G base stations by the end of this year, and that figure is expected to surpass 30,000 in 2021.
A 5G remote-controlled robot, whose hands can do tough jobs by imitating the nimbleness and flexibility of human hands, caught much attention of visitors.
The robot used in high-risk situations and industries can be operated by remote control via 5G.