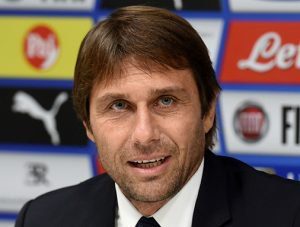 Former Chelsea boss Antonio Conte is set to be appointed as the new Inter Milan manager.
Conte has been out of the game since he was sacked by Chelsea last July, ending a controversial two years at the club.
Inter are fourth in Serie A and will qualify for next season's Champions League if they beat Empoli on Sunday.
Chief executive Beppe Marotta, looks to trust Conte whom he hired while he was in Turin now looks set to appoint him again.
Conte won the Premier League title in his first season at Stamford Bridge and the FA Cup in his second.