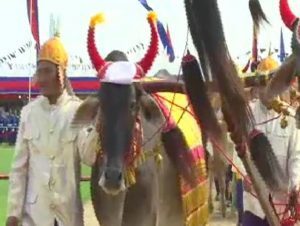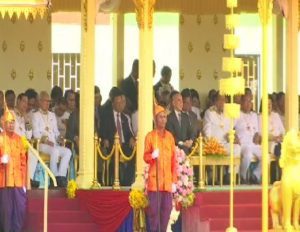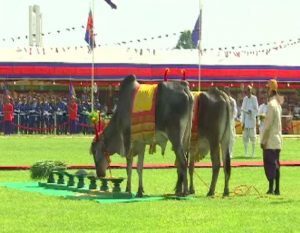 Cambodia's royal oxen has predicted good harvest after eating rice, corn and beans in its annual ploughing ceremony.
The tradition sees two sacred oxen symbolically ploughing the ceremonial grounds and offered sesame, rice, corn, beans, grass, wine and water.
Whatever they chose to eat predicts the type of harvest, rainfall and farming season.
The ritual is taken seriously by many of Cambodia's farmers, including politicians and diplomats who attended it, as a means of expressing their faith on royal traditions.
The ceremony takes place in different provinces each year.