The Central Bank of Nigeria has introduced reforms to boost a robust financial system.
The aim is to enhance banking system stability, sensitizing gains in governance and restoring confidence in the nation's financial system.
Advertisement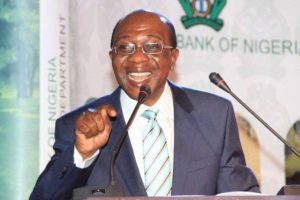 The CBN Governor, Godwin Emefiele made this known at the
FCMB Easy Account, taking banking to the nooks and crannies of the nation's towns and villages, particularly to those who do not own a Bank account.
As a follow up to what deposit money Banks and other financial institutions are doing, the Apex bank has licensed a new set of operators known as Payment Service Banks.
Advertisement