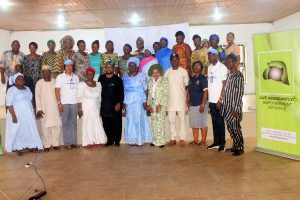 Live Abundantly Empowerment initiative (LAEI), in partnership with Lagos School Based Management Committee (SBMC) and the Kosofe Local Government, Lagos has organised a workshop for teachers in the state's public primary schools.
Tagged "Transforming the mind for productivity", the training played host to various resource persons, head teachers, senior teachers, as well as other representatives from the 18 public primary schools in the local government.
A former secretary of the Lagos State Universal Basic Education Board (SUBEB), Mr. Anthonio Adefuye canvassed for the institution of a school development plan (SDP).  He urged stakeholders to agree on the goals and set up an improvement agenda.
"Schools must have plans for effective improvement, and the ultimate aim of the plan must be to make our schools a better place for kids to learn.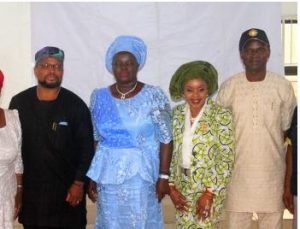 "We need to look into our curriculum. We need to work on developing capacities through training, monitoring and evaluation of the impact", he stated.
The high point of the event was when the Convener, Live Abundantly Empowerment initiative (LAEI), Dr. Ama Onyerinma had an interactive session with the participants and spoke on the challenges and consequences of quality learning.
"Conducive Learning environment which provides equitable education for boys and girls is key to the sustainability of humanity.
"Quality Teaching is the engine to Learning. Students who have a positive primary school experience enjoy learning and succeed academically and socially. They become life long learners and are well integrated in society.
"Primary Education encompasses the teaching of Literacy, Numeracy and Reading skills as well as Critical Thinking, Communication, Social Awareness and Humanity.
"Teachers must make instruction engaging and applicable for their students. Students who are emotionally connected to the subject matter will be invested in learning. They find value in the knowledge and the learning process experience.
"Access to education and quality education are a Child's Right", she stated.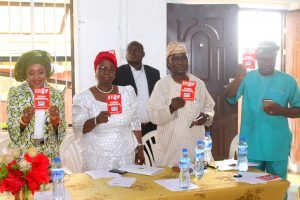 Chairman of the state Teaching Service Commission (TESCOM) board, Mrs Olabisi Ariyo promised that the newly constituted board would give priority to the welfare of teachers in the state. She said the state is focused on providing qualified professionals and a conducive environment in the one thousand and sixteen public primary schools in the state.
The Zonal Commander of National Agency for the Prohibition of Trafficking in Persons (NAPTIP), Daniel Atokolo was also on hand to sensitize the participants on human trafficking, and also give an overview on the workings of the organisation.