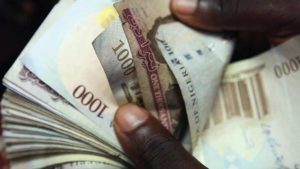 The Central Bank of Nigeria has projected the economy to grow by 1.7 percent in the third quarter of 2018 and 1.9 percent in the fourth quarter of the same year.
Governor of CBN, Godwin Emefiele expects the Gross Domestic Product to pick-up in the remaining part of the year due to anticipated budgetary and electioneering spending in the near-term.
The Apex bank projects inflation rate to rise slightly to about 11.4 percent the rest of 2018 and towards mid-2019 and then moderate thereafter.
Emefiele said the monetary policy stance will remain judicious, research driven, adequate and supportive of the real economy subject to underlying fundamentals.
According to him, the current tight stance is expected to continue in the near-term, especially in view of rising inflation expectations and foreign exchange market pressures.
Emefiele adds that the Apex Bank remain resolute in its defence of Naira