Manchester United Manager, Jose Mourinho has suffered a shock following the defeat at Brighton.
Assessing what went wrong, English retired professional footballer, Jamie Frank Redknapp said;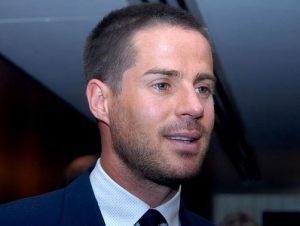 'Manchester United and Jose Mourinho problems tough to repair'
Tottenham have an awful record against big-six sides away from home – but they will be going to Old Trafford thinking 'this is a big chance for us'.
There are things which are not right in the Manchester United dressing room. You can see it. Jose Mourinho looks unhappy when this should be a dream job for him.
I think the writing was on the wall as soon as the board did not give him the funds at the start of the year.
In fairness, they had already given him fortunes and he's bought a player in pretty much every position. It is his team – but we still do not know how they play. You have to make the players you have better.
But that's when you knew the trust was gone – and when it goes between the board and the manager and then the manager and the players, it is almost impossible to repair.
It looks like a really unhappy place, from the manager to the players. There are a lot of good players there, talented players – but they look like they are petrified to get on the ball and play.